Water Purifier World Top Marketing is conducted as follows.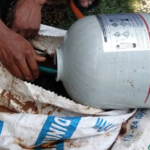 02. Sand Replacement Service
04. Parts Replacement Service
The advanced filter system produced and managed by Logic from regular management and replacement. We offer a free exchange of premium genuine filters for the exchange cycle of rental service customers.
From water tank and flow path, sterilization care kit
The systematic and professional MC provides more thorough management of the water tank and flow path with a dedicated World Top Care Service sterilization kit.
One-time World Top Marketing Service Kit for water purifier only
Replacing key components with a one-time Logic Service exclusive kit with inspection using professional management tools.